This website best works in portrait mode. Please switch to portrait mode.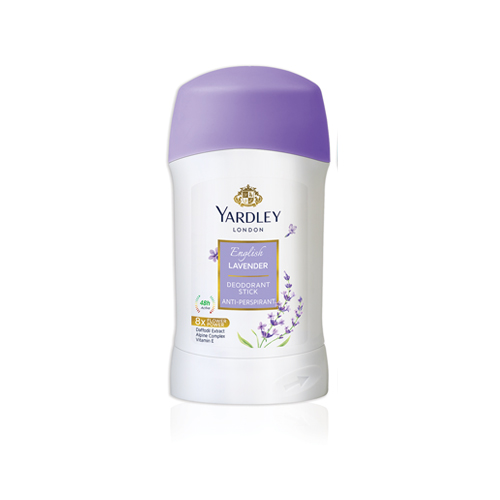 The delicately fragranced English Lavender Anti-Perspirant Deodorant Stick is enriched with Flower Power x8 of Daffodil Extract to soothe and calm skin and prevent skin damage, 7-in-1 Alpine Plants Complex with antidarkening properties to lighten skin & Vitamin E for soft and nourished skin. Dermatologically tested and clinically proven to Reduce Sweat, it offers active protection from odor for up to 48 hours with a gentle formula that's Aluminium free, Alcohol free, and free from harmful Colorants and Parabens. Additionally it ensures Malodour Protection with a dry touch for all day long freshness. This is suitable for all skin types.

Available in 50ml pack size.