This website best works in portrait mode. Please switch to portrait mode.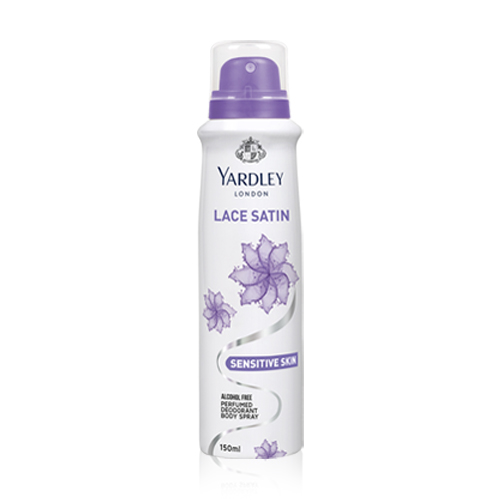 Yardley Lace Satin Sensitive Skin Deodorant is a feminine yet charming fragrance with an
understated sensuality. With aromatic lavender notes on top this fragrance settles rose,
and lily of the valley florals rounding with sandalwood, musk and amberwood at the base
for a long lasting effect.
You May Also Like