This website best works in portrait mode. Please switch to portrait mode.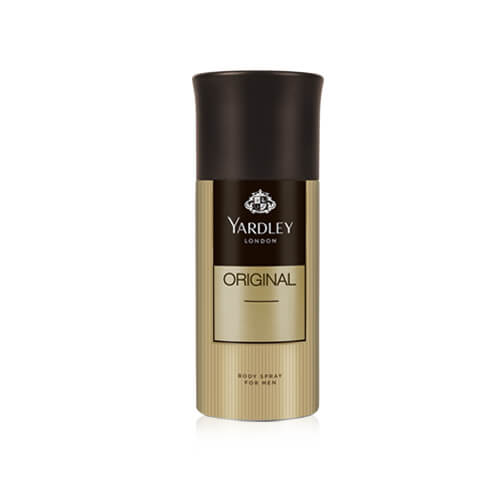 Original body spray by Yardley is a classic expression of masculine elegance with a flair for sophistication. Opens with freshness of bergamot and mandarin, slowly moving into warm notes of nutmeg and cinnamon softened with verbena which lingers with sophisticated yet potent woody notes of amber and patchouli. It adds a touch of rugged elegance to everyday activities.

Available in 150ml pack size.
You May Also Like