This website best works in portrait mode. Please switch to portrait mode.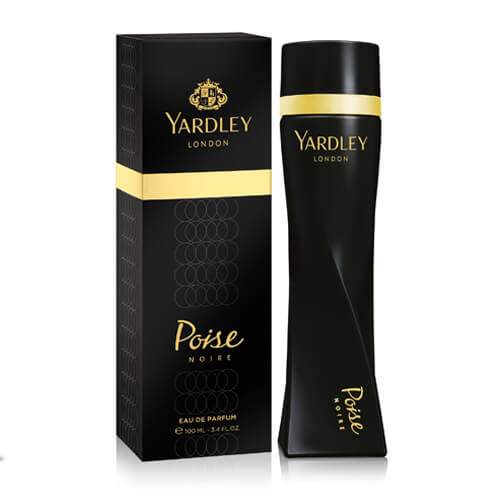 Poise Noire Eau De Parfum fragrance defines exquisite elegance within the mysterious woman. The fragrance reveals a blend of mandarin, waterlily and jasmine petals enriched with dewy rose facets, leaving a fruity musky trail of feminine charm.

Available in 100ml pack size.

Fragrance Inspiration / Story

Inspired by the elegant beauty of Audrey Hepburn and the chicness of Diane von Furstenberg, whose sophisticated styles are synonymous with 20th century modern and feminine glamour. This elite fragrance by Yardley conveys the idea of freedom and elegance for the contemporary woman. The kind of very elegant woman seen across the streets of London, New York and Dubai.