This website best works in portrait mode. Please switch to portrait mode.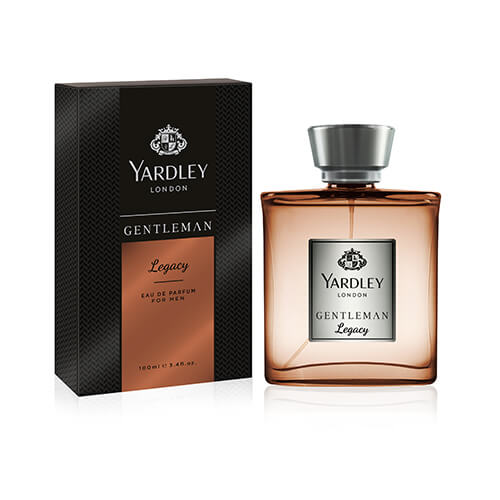 Yardley Gentleman Legacy is for the stylish man with charisma and panache. This oriental woody fragrance opens with crisp notes of pink pepper and mandarin revealing rich heart of cedarwood and cocoa, settling to light patchouli and oak moss leaving behind it's legacy for the wearer to own.

Available in 100ml pack size.

Fragrance Inspiration / Story

The elegance and charm of the old fashioned pioneers are handed down as a birthright to the modern day Gentleman. Yardley's Legacy fragrance with an oriental woody trail holds the values of the past with a promise for an enlightened and fresh future. A prized fragrance to cherish from the house of Yardley!